Warning: Attempt to read property "ID" on null in /home/geghna/ethiopianism.net/wp-includes/media.php on line 2983

Notice: Function map_meta_cap was called incorrectly. When checking for the read_post capability, you must always check it against a specific post. Please see Debugging in WordPress for more information. (This message was added in version 6.1.0.) in /home/geghna/ethiopianism.net/wp-includes/functions.php on line 6031

Warning: Attempt to read property "ID" on null in /home/geghna/ethiopianism.net/wp-includes/media.php on line 2983

Notice: Function map_meta_cap was called incorrectly. When checking for the read_post capability, you must always check it against a specific post. Please see Debugging in WordPress for more information. (This message was added in version 6.1.0.) in /home/geghna/ethiopianism.net/wp-includes/functions.php on line 6031

Warning: Attempt to read property "ID" on null in /home/geghna/ethiopianism.net/wp-includes/media.php on line 2983

Notice: Function map_meta_cap was called incorrectly. When checking for the read_post capability, you must always check it against a specific post. Please see Debugging in WordPress for more information. (This message was added in version 6.1.0.) in /home/geghna/ethiopianism.net/wp-includes/functions.php on line 6031

Warning: Attempt to read property "ID" on null in /home/geghna/ethiopianism.net/wp-includes/media.php on line 2983

Notice: Function map_meta_cap was called incorrectly. When checking for the read_post capability, you must always check it against a specific post. Please see Debugging in WordPress for more information. (This message was added in version 6.1.0.) in /home/geghna/ethiopianism.net/wp-includes/functions.php on line 6031

Warning: Attempt to read property "ID" on null in /home/geghna/ethiopianism.net/wp-includes/media.php on line 2983

Notice: Function map_meta_cap was called incorrectly. When checking for the read_post capability, you must always check it against a specific post. Please see Debugging in WordPress for more information. (This message was added in version 6.1.0.) in /home/geghna/ethiopianism.net/wp-includes/functions.php on line 6031

Warning: Attempt to read property "ID" on null in /home/geghna/ethiopianism.net/wp-includes/media.php on line 2983

Notice: Function map_meta_cap was called incorrectly. When checking for the read_post capability, you must always check it against a specific post. Please see Debugging in WordPress for more information. (This message was added in version 6.1.0.) in /home/geghna/ethiopianism.net/wp-includes/functions.php on line 6031

Warning: Attempt to read property "ID" on null in /home/geghna/ethiopianism.net/wp-includes/media.php on line 2983

Notice: Function map_meta_cap was called incorrectly. When checking for the read_post capability, you must always check it against a specific post. Please see Debugging in WordPress for more information. (This message was added in version 6.1.0.) in /home/geghna/ethiopianism.net/wp-includes/functions.php on line 6031




[media id=3 width=320 height=240]
Ethiopia Featured
Ethiopia signs peace deal with Ogaden rebel group
Ethiopia signs peace deal with Ogaden rebel group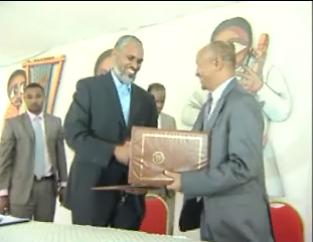 Ethiopia First Satellite independent TV jammed Sudan Tribune…
Likud suppports continued Ethiopian aliya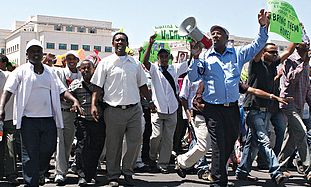 African History: Facts about Ethiopia | Africannewslive
Ethiopia: 2nd Book of "Colonel Mengistu Haile Mariam and Memories of the Revolution"
Eritrea Featured
Could Eritrea Be A Viable Allay In Liberating Ethiopia From War & Misery ?

Eritrean Afar refugees urge UNHCR to act on – www.individual.com
Eritrea: Springboard for Terror

Somalia Featured
32 killed in Somalia; al-Shabab gains ally
Kenya's Prime Minister likely won't commit troops – Somali..

Botswana to decide on deployment of troops to Somalia
The Uganda Record: War in the Horn of Africa — But where's the …
AU to deploy 4000 more troops to war torn Somalia
Sudan Featured
Uganda Featured
Uganda: Twenty-two More Arrested Over Bomb Blasts
United Nations blocks change of Amisom mandate
African Union summit: As leaders discuss Somalia, fighting rages there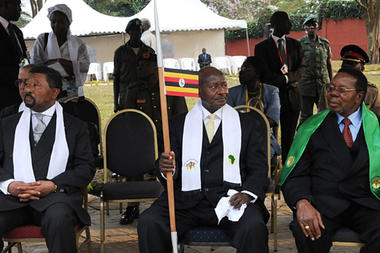 Ethiopianism
Ethiopianism – FriendFeed Genocide in preparation in Ethiopian Tactonic Dams for over 1/2 Million Omotic Ethiopians & Kenyans are endangered http://www.ethiopianism.info/ … friendfeed.com/geghna
Panafricanism
AFRICOM – Undermining Democracy in East Africa « Crossed Crocodiles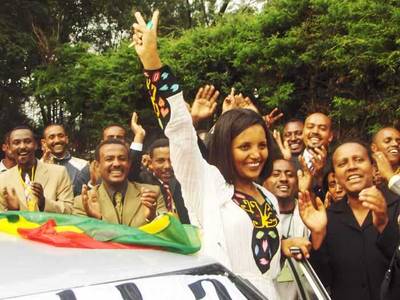 Globalization
Analysis
Addressing State Fragility in Africa: A Need to Challenge the Established "Wisdom"?The Hired Guns

Sports

High powered rivalries expected in Nairobi – African Championships ..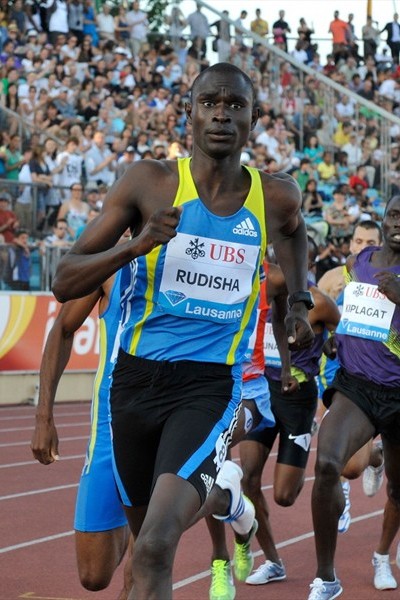 Kenya, Ethiopia set for major showdown in Africa championships
Reta 'owns' half – NewsandSentinel.com | News, Sports, Jobs …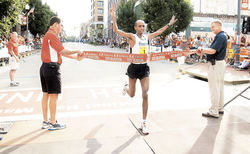 Genocide
U.S. shielded Kagame from genocide prosecution
BBC News – Tears and disbelief at Duch verdict

DOOM's Day
[media id=125 width=320 height=240]
333 people dead in rainstorms, floods since July 14: Chinese ministry

– Southern Sudan Anti Slavery Referendum faces resistance by AU dictators
Somaliland 's Unity party victory a cause belli for conflict ?
–Kampala World Cup Blast announces the metastases of Somalian Syndrome in the dictatorial capitals of the Horn of Africa..
–IGAD Manipulated by Melese Zenawie is a force of division and conflict in the horn of Africa
–African Jews : Panafricanism or Zionism
–Final solution for the Horn of Africa & Egypt : Melese Zenawie's megalomaniac over 500 dams project will kill millions. This an Alarm to Stop Damming and Start small scale Geothermal Energy !!!