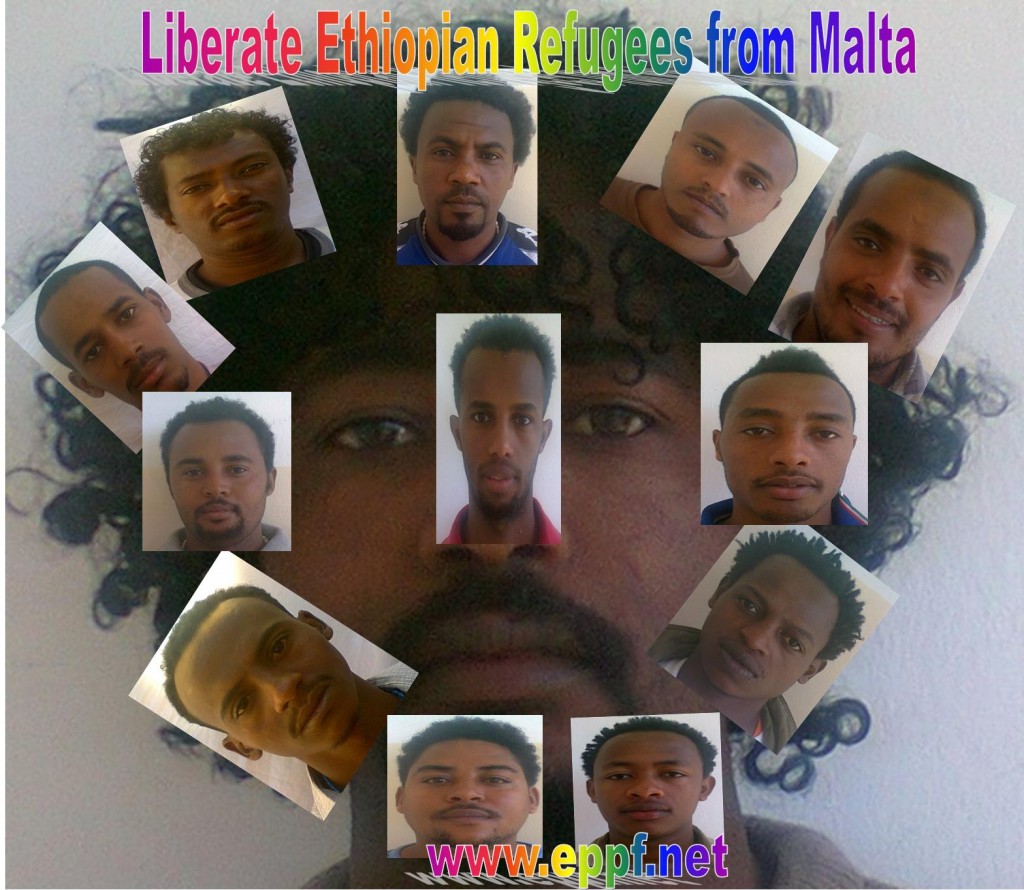 [easyrotator]erc_82_1354186359[/easyrotator]
—————

—————
Petitioning Ethiopian People Patriotic Front
This petition will be delivered to:
President of The Republic of Malta – Dr. George Abella
Ethiopian People Patriotic Front
UNHCR
United Nations High Commissioner for Refugees Case Postale 2500 CH-1211
Genève
2 Dépôt Suisse.
Human Rights Watch 350 Fifth Avenue, 34th Floor
New York, NY
10118-3299 USA
Human Rights Watch
President of the republic of Malta – Dr. George Abella: Liberate Ethiopian Refugees From Prison

Ethiopians refugees are held as a Prisoner in Malta. We as the rights to be respect and liberated and given political asylum after crossing Sudan Lybia and mediteranian see for freedom.
To:
United Nations High Commissioner for Refugees Case Postale 2500 CH-1211 Genève 2 Dépôt Suisse. (UNHCR)
Human Rights Watch (Human Rights Watch 350 Fifth Avenue, 34th Floor New York, NY 10118-3299 USA)
Office of the President (President of The Republic of Malta – Dr. George Abella)
Sac Sport Complex 50 (
Jesuit Refugee Service
Malta)
Liberate Ethiopian Refugees From Prison in Malta five them political asylum or facilitate their transfer to third country of refuge …
Sincerely,
[Your name]