Chinese Shadow Puppet Theater type Electoral
Debate 1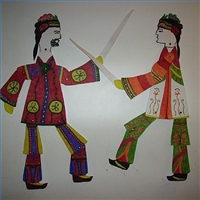 Ethiopian Electoral Puppet Show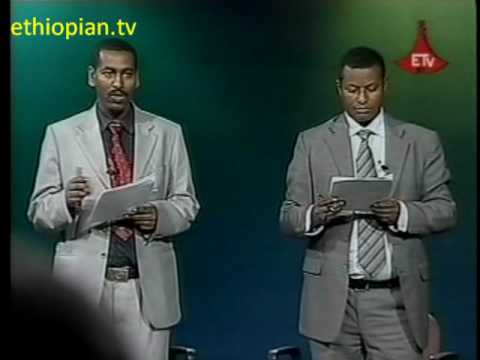 _______________
____
____
__
debate 2round2
____
____
____
Debate 2 round3
__
____
——————————————————————————————————-
Debate 3 Round 1
__ __
____
Debate3 round2
____
______
__
__
Debate3 Round3
____
____
====================================================================

-_____________________________________
Ethiopian opposition parties threaten election boycott
News – Africa news
Ethiopia's main opposition coalition Wednesday threatened to pull out of the 23 May parliamentary elections, citing intimidation of party supporters and its inability to field candidates against the ruling party, PANA reported from here.
The eight political parties, under the Forum for Democratic Dialogue (Forum), led by Dr. Merara Gudina, said they were considering pulling out of the parliamentary race, if the harassment of supporters continued ahead of the polls.
"We cannot give the electorate a false promise that we will compete fairly in the upcoming elections," said Engineer Gizachew Sheferew, the deputy chair of the forum.
The Forum is considered one of the most formidable challengers to the ruling Ethiopian Peoples Revolutionary Democratic Party (EPRDF) under the leadership of Meles Zenawi, the Ethiopian Prime Minister.
The EPRDF said the opposition parties were only interested in building a case for a post-election violence.
"We are unable to conduct the normal process of a democratic election, which includes the registration of candidates, the registration of voters," Bulcha Mideksa, head of the party's Foreign Relations Committee, told PANA.
"There is no possibility of us talking to the people. It is impossible to hold political rallies because the government will not allow us," said Mideksa.
The opposition politicians spoke hours after the National Electoral Board of Ethiopia (NEBE) extended the registration of voters for an additional five days.
The Forum, however, said the five days were not enough to register more voters.
At least 27 million voters have registered for the elections, out of an estimated 32 million eligible to vote.
"We want to inform the public that we are not operating according to a normal political scenario of a free and fair election," Mideksa added.
"There is a mini-war against us. There are places where our candidates cannot register, they are being intimidated and the government has blocked us from changing the candidates who have not registered for the elections," the party leader said.
Prof. Beyene Petros, of the United Ethiopian Democratic Force, a member of the Forum, said opposition parties had about 50 per cent of their candidates blocked from registering for various elective positions during the upcoming elections.
"The best gift the government can give to the people of Ethiopia is to organise free and fair elections, free of intimidation," Gudian told a news conference.
Ethiopia is set to hold its parliamentary elections on 23 May and the party with a majority of the seats in the 545-seat parliament forms the next government after the elections.
The Forum said it would form a government of national unity, bringing together all the opposition groups, including rebel groups in the country's Southern region.
Addis Ababa – Pana 18/02/2010