The Yemen 32 years of dictator Security forces fired bullets    and tear a nerve gas at protesters yesterday, wounding at least 100 people killing unknown number of protesters camping out near Sana University. The day's violence was the latest evidence that month long protests demanding the resignation of Yemen's longtime dictators were spiraling out of control.
Embattled President Ali Abdullah Saleh has resorted to increasingly violent tactics to try to put down the burgeoning uprising against his dictatorial rule, deploying dozens of armed supporters on the streets in an attempt to intimidate protesters.
Wielding clubs and knifes, police and regime supporters — described by protesters as government-sponsored thugs — attacked activists. Yemen would go soon worst than Libya lading to the split of the country into north and South once more.  Among the wounded yesterday, more than 20 suffered gas inhalation, and one was in critical condition after being struck with a bullet.
In the main square and in surrounding streets, people being beaten up and threatened, as well as disappearing. The violence came a day after security forces killed seven demonstrators in protests around the country.
Young activists camped out in the square near the university continued to expand the area of their sit-in and threatened to march on the presidential palace about 3 miles away. Rock-throwing battles between protesters and security troops broke out on the edges of the encampment.
Protesters said the authorities were trying to draw them into a cycle of violence to further justify a crackdown.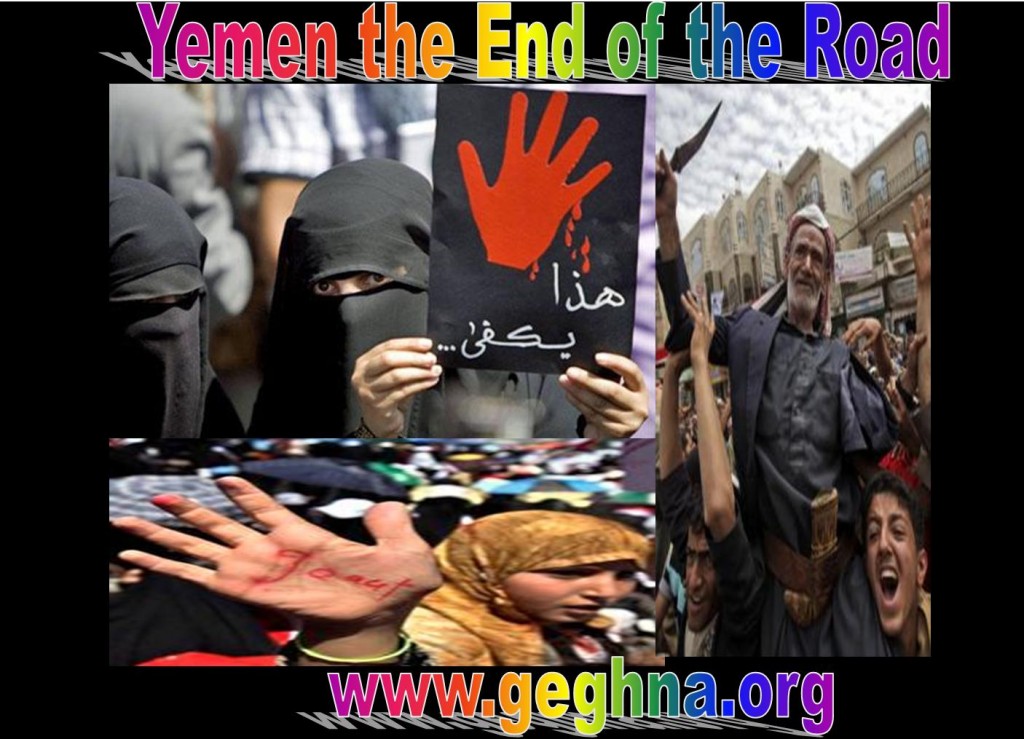 Pitched street battle in Yemeni capita