SOMALIA: Ethiopia disapproves of Puntland government ministers
ADDIS ABABA (Somalilandpress) — The president of Somalia's semi-autonomous region of Puntland, Mr. Abdirahman Mohamed Farole has recently held a meeting with Ethiopian Foreign Affairs Minister, Seyoum Mesfin in Addis Ababa.
The meeting which took place in Sheraton hotel, focused on number of issues including regional security as well as the Puntland cabinet ministers.
According to a sources close to Mr. Farole, the Ethiopian government disapproved Mr. Farole's presidential decree, dated March 12th, ordering the dismissal of Puntland Intelligence Service (PIS) director, Mr. Osman Diana (see SOMALIA: Puntland President Dashes to Ethiopia For an Emergency Meeting). The PIS is said to receive at least 50 per cent of Puntland's annual income as well as funds from Western and Ethiopian intelligence services.
While the two were discussing the issue, the Ethiopian Foreign Affairs Minister, Mr. Mesfin, has expressed concern about a number ministers and provincial officials in the Puntland government accusing them of having ties with extremists in southern Somalia.
Mr. Mesfin, accused Puntland's national planning minister, Mr. Daud Mohamed Omar and number of others including the governor of Bari region, Sheikh Abdihafid Ali Yusuf, the Mayor of Garowe (capital of Puntland), Mr. Abdiaziz Nur Elmi Koor, mayor of Bossaso town, Mr. Mohamud Farah Beldaje and the mayor of Galkayo, Mr Abdirahman Mohamud Haji Hassan of having ties with Somalia's Islamists rebels fighting the TFG in southern Somalia.
Mr. Mesfin told the Puntlander leader that, Ethiopia has evidence that Puntland's planning minister's car was one of the vehicles used in the trio-suicide bombs that rocked Somaliland's capital, Hargeisa, in October 2008. The bombs strucked the presidential palace, the Ethiopian Consulate and a United Nations compound, killing 21 people and wounded 26 people
httpvhd://www.youtube.com/watch?v=WSCcaKoSIfY
United States House of Representatives Committee on Forgeign Affairs invites Somaliland.
The Subcommittee on Africa and Global Health chair by Congressman Donald M. Payne has invited Somaliland's Foreign Minister his excellency Abdillahi Mohamed Dualeh, along with Puntland President Dr. Abdirahman Farole, Dr. Crispus Kiyonga Minster of Defense from Uganda and Somali's Foreign Minister Mohamed Omar.
These leaders were invited to attend an open briefing and hearing of the Subcommittee on Africa and Global Health with regards to Somalia's prospects for lasting peace and a unified response to extremism and terrorism.
This is the first time that such an inventation has been extended to the east African countries. For more information you can check out the website of the Committee. http://foreignaffairs.house.gov/hearing_notice.asp?id=1093
Source: SomalilandPress
——————————————–

——————————————
Somali Islamist group bans music on radio stations
AP National Video More>> Kan. abortion doctor's killer gets forum, life in prison with no possible parole for 50 years More>> More than 30 Haitians who …
Long War Journal
Hizbul Islam and Shabaab are considered the two top Islamist insurgent groups in Somalia. While Shabaab is widely recognized as having close ties to al …
Hizbul Islam spokesman invites bin Laden to SomaliaLong War JournalHizbul Islam and Shabaab are considered the two top Islamist insurgent groups in Somalia. While Shabaab is widely recognized as having close ties to al …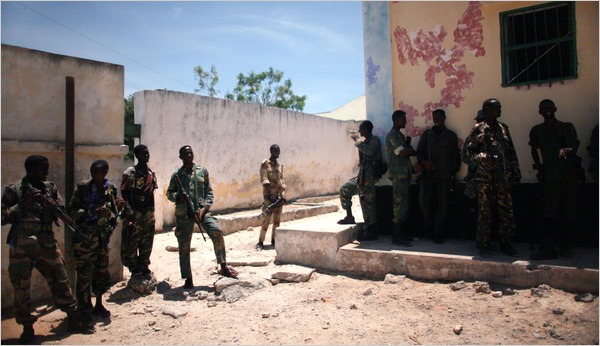 New York Times
In Madena, outside Mogadishu, Somalia, soldiers with the transitional government guarded a district commissioner's office. By JEFFREY GETTLEMAN and NEIL …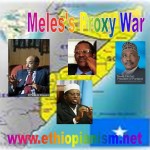 © 2010 – 2013, Prof. Muse Tegegne. All rights reserved.